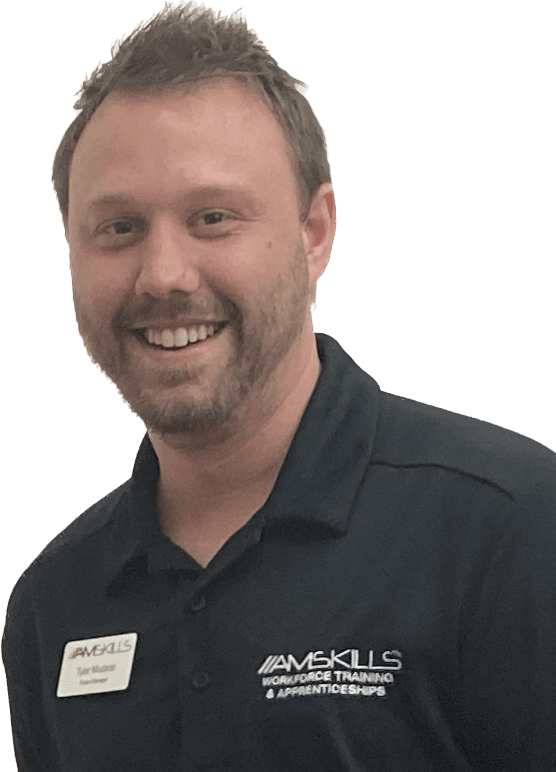 By all accounts, Tyler Mudano is a true Tampa Bay native. Born and raised in Clearwater, he's a graduate of Calvary Christian High School and USF St. Petersburg, and still resides not far from where he grew up. Yet he's likely traveled to more places outside the Tampa Bay area than most of us.
"During college, I developed a passion for travel," said Tyler. "Including a study abroad international business program with USF, I visited 27 countries during college. I wanted to visit all those places before I 'had to get serious,' but found that I grew significantly because of those experiences." Along the way Tyler visited numerous companies, learned the difference between European and US business operations, and developed an understanding of global supply chains.
He ranks New Zealand, Brazil and Banff, Canada as his favorite destinations, but his travels weren't always for pleasure. A self-described servant-leader, Tyler has been to New Orleans to help with clean up after Hurricane Katrina and gone on several mission trips. "Helping people is my heart," he says.
Tyler worked in the cart barn for a golf course during college, an experience that contributed to his current love of the game. After college he went to California to explore work in the film production industry, handling equipment rentals and set-up logistics. "I quickly learned that lifestyle just wasn't for me," said Tyler.
Beyond his bachelor's degree in Finance & Global Business from USF, Tyler has earned his Project Management and Six Sigma Yellow Belt certifications. Six Sigma is a widely respected set of techniques and tools used for process improvement.
He joined AmSkills in the Finance Department in August of 2016 and moved into his current position two years later. As Project Manager, Tyler's responsibilities cover a broad spectrum, but his primary focus is on logistics, operations, procurement, and program development. "I also assist with day-to-day operations for our Bootcamp, support curriculum development in terms of structure and logistics, and provide some oversight for our grant funding and the construction of our new building," said Tyler.
Based upon his observations both internationally and here in the US, Tyler has a unique perspective on workplace dynamics. "What I've learned is that for many people a job is just a job; they go to work, do their task, go home, and come back the next day…it's all very mundane," he says. "But for me and my co-workers at AmSkills, we aren't just going through the motions. We are an important part of something special. We are positively impacting people, the community, and the economy. That type of purpose and related work environment keeps my momentum going and fuels my passion."
Tyler acknowledges there are many others in the community doing great things to help people get back in the workplace and improve their lives. "We partner with those organizations and we all have the same goal," he says. "But AmSkills was designed by and created for the manufacturing industry. We ask the manufacturing community what they need, and we respond to those needs with appropriate curriculum and programs."
Tyler feels that AmSkills can pivot and adapt to changing market needs quicker than most. "With technology always advancing and changing, being at the right place at the right time is critical."
As for the future, Tyler has some key thoughts. "Our continued success will depend on retaining an extremely talented team, while remaining nimble and responsive to the needs of the market. We love what we are building here, and we do it with pride and with passion. I am grateful and blessed every day to be a part of the AmSkills family."