Free Production Workshops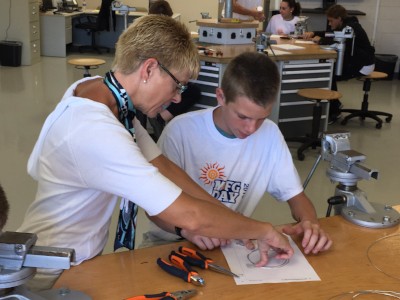 AmSkills "Free" Production Workshops are held monthly at each location to help teenagers (14-18), Young Adults (18+) and Veterans complete a "hands-on" project, have a free meal and learn how the AmSkills Apprenticeship Training Program can secure you a new career in the advanced manufacturing industry.  These jobs are high-paying upon completion of Apprenticeship.  AmSkills helps you start a career with no college debt, secures you a job through an apprenticeship and coaches you along the way.
Hernando Manufacturing Workshop
This form stopped accepting submissions on July 21, 2018 8:00 am EDT.
Join us for a FREE Manufacturing Workshop. This class will introduce you to Welding and Fabrication. You will be instructed on how to weld a steel picture frame and you get to take it home with you!