Dr. Byron Clayton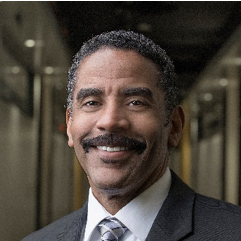 Dr. Byron C. Clayton is a technology innovation executive and consultant at Building Toward the Future and the Executive Director of Tampa Bay Works.  He has helped companies of various sizes and sectors from across the United States to innovate and grow through technology adoption, innovation management and workforce development.  With an extensive background in implementing automation technologies including robotics, CNC systems and advanced manufacturing software, Dr. Clayton trains and assists executives, managers and workers to leverage the rapidly accelerating pace of technology to increase the operational efficiency and performance of their organizations. 
Just prior to relocating to Tampa-St. Pete, Dr. Clayton served as the CEO of Advanced Robotics for Manufacturing (ARM).  ARM is a national manufacturing innovation partnership funded by $80 million from the Dept. of Defense and a $173 million commitment from over 200 of the top innovation companies and institutions from around the United States.  ARM's federally funded mission is to increase the global competitiveness of U.S. manufacturers by advancing the development and adoption of robotics technology and workforce training programs. 
Previously, Dr. Clayton served as CEO of Research Park Corporation (RPC) to help Louisiana technology companies create the jobs of the future.   In his last year, RPC's annual economic impact on Baton Rouge alone exceeded $196 million.  In prior years, he led the organization and growth of Ohio-based innovation clusters in printed electronics, advanced energy and water technologies. His award-winning Cluster Acceleration Model resulted in over 1,000 new jobs, $59 million in new payroll and $144 million in new capital in its first four years of operation for Northeast Ohio's printed electronics companies. 
In the fall of 2019, Dr. Clayton and his wife Yvette made the Tampa-St. Pete region their permanent home.  They are extremely excited to contribute to the economic health and well-being of their new home.